COURSE OVERVIEW
ACHENA Approved for 10 Hours - Available Online Only
Exciting and Inspiring 10-hour mini-course with Anne Vervarcke, creator of The Vital Approach.


The Vital Approach is a practical and pragmatic system for understanding and applying today's popular "Sensation" method of homeopathy. After many years of studying with Dr. Rajan Sankaran, Anne has elaborated the method she uses in her practice. This course combines Sankaran's level-, kingdom- and miasm-theory with classical knowledge and insights from phenomenology and linguistics.


These recorded sessions teach the basic principles of Anne Vervarcke's Vital Approach, along with how and when to effectively apply those principles in homeopathic case taking and analysis. Short lectures and case examples illustrate the principles and their practical application. Miasm, sensation, level, and source are each thoroughly explored and given practical meaning in the light of classical homeopathic principles and the wisdom of the Organon itself. Discover how to perceive the significant, individualizing information in a case, while putting new and exciting dimensions to work in your study and practice.


Most homeopaths are at least curious about the newer approaches that abound in homeopathy. The Vital Approach helps seasoned practitioners who are "stuck" with difficult cases or who see only a few characterizing symptoms. Students and newcomers can also gain a good understanding of The Vital Approach. Anne will help them to grasp the classical fundamentals, as the connections between Hahnemann's great work, ancient and modern science, philosophy and cosmology are revealed.
ABOUT
Anne Vervarcke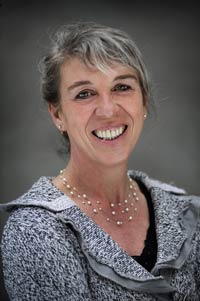 Anne Vervarcke trained in classical homeopathy in Belgium and the Netherlands, and has been in private practice since 1989. She founded The Centre for Classical Homeopathy in Leuven, Belgium, where she served as program creator, teacher, and Director for 15 years. Anne developed her own style and method, based on on her 20-years of accumulated teaching experience, seminar attendance, and investigation in her private practice.
Anne teaches internationally, offering post-graduate seminars, a Master Class and online training via Homeoversity. Her English language books include The Charm of Homeopathy – About Life in General and Homeopathy in Particular and Behind the Glass Screen – A Homeopathic Survey of Ozone. Anne's Vital Approach Schema for RadarOpus was released in 2009.
REGISTRATION INFORMATION
Refund Policy: No refunds issued for WHN courses
If you are having technical issues with PayPal and need help enrolling,
please contact the Course Coordinator at: whnclasses@whnow.com,
888-722-5423 (Pacific Time).
International shipping charges apply for DVD/CDs, and depending upon current restrictions, we may not be able to ship to your country. Contact us to confirm and obtain shipping charges.
The DVD option gives you all the same materials and presentations. The only thing it does not provide, that the online option does, is the Letter of Attendance or ACHENA Hours. The DVD plays on a computer and the CD is in MP3 format.
Your registration includes:
A multimedia presentation to view on your computer.

Online review and self-assessment quizzes for each session.

Documentation of Homeopathic Education Hours* (The full completion of this course provides 10 hours of Homeopathic Education.)

Access to our WHN Course website.

High-quality PowerPoint presentations.

Case assignments and repertorizations.

*To receive Homeopathic Education Hours:
You must watch the recorded sessions and complete all quizzes with a score of 80% or better. Please be sure to print and safeguard your Letter at the conclusion of the course. Partial course credit is not given for WHN courses.


For More Information - or to register offline:
Email whnclasses@whnow.com
or call 888-722-5423 (Pacific Time)