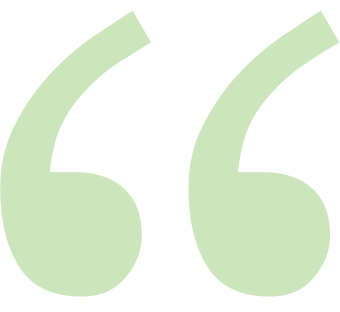 A collection of the testimonials we have received for
our homeopathy courses
I just want to say how much I appreciate this particular format. Because I'm in Ireland most of the time now, the time slot for this course is not good for live participation (1-3 am). So it's super to be able to sit down a couple days later at my own time and hear it. Having a quiz to take keeps me alert to what is actually being said, so I don't just dismiss things as they go by; and passing the quiz is rewarding. Also, this is more than just a bunch of static presentations. The instructors are keeping communication open and encouraging discussions, which means I'm getting a chance to ask questions and make comments, feeling that there will be helpful responses to my concerns. ...So thank you to all who have a hand in this. It's excellent. Again -- I like having the video option; it makes me feel connected to the course even though I'm not on in the night typing in questions.
— Sarah Daniel (Homeopath)
---
I just wanted to tell you how much I enjoy these courses -- such a wonderful way to learn! Thank you so much for doing them.
---
Gotta give this class a Five Star review. I think that this class will become The Standard for practitioners searching for guidance with the second prescription and case management. What is unique about this course is that a beginner will improve their prescribing skills immensely, and the experienced practitioner will see insights and ideas which will certainly elevate their success in everyday practice. Definitely a series of lectures from which any person practicing homeopathy will benefit tremendously.
---
The lecture for the webinar last night was great. This was my first experience with the webinar application and it was very easy and convenient to navigate. You're a dynamic speaker and it made the study of the history and materia medica of the remedies very interesting.!
— Michael Knapp (N.D., Resident Naturopathic Physician National College of Natural Medicine)
---
Please accept my thanks, also on behalf of the Australian Homeopathic Association, for a great presentation. Personally, I got a lot out of it, particularly your multiple references to the Organon. It has inspired me to go back to reading it regularly. Your passion for homoeopathy came across very strongly and I felt heartened by your encouragement to keep on studying and learning more so that, eventually, we could all become successful prescribers, even for difficult cases. Thank you again.
— Vera Externest (National Administrator, AHA)
---
I'm really glad I was able to participate in it, even though I jumped into the course mid-way. I will continue to highly recommend the duo of Kim & Will - this was a great professional presentation!
---
Just wanted to thank you all so much for putting on such a truly amazing course with Kim and Joe. I learned SO MUCH. I can't thank you enough. It's really helped me hone my skills in finding the simillimum in the case and I have learned so much about remedies I really knew little about, such as Ambra Grisea, Anacardium, Agaricus etc. Thanks again. It was great. ... I am sure I will do more courses next year. If you have anything else coming up next year I would love to know. Perhaps you could put me on your mailing list?
---
I would like to thank you for presenting many very interesting and informative courses, including the latest one, The Nightshades. It has been a wonderful learning experience, rich with colorful illustrations, and much stimulating information. I appreciate your efforts to keep costs down in continuing education in homeopathy. It is so convenient, and exciting to be gathered from all over the world at once enjoying homeopathy together on the web! I certainly hope you continue your courses, they are terrific!
— Anne Cheyne (Homeopathic Practitioner)
---
I highly recommend Dr. Kellerstein's course to anyone who is looking to develop a clear approach to Hahnemanian homeopathy. If there is one thing I have learned, it's the importance of quality teaching and the relationships you build in a seminar of like-minded professionals. Dr. Kellerstein impressed me with his experience and approach that not only inspired confidence, but also generated results to improve my homeopathic prescribing success.
— Bianca Ferenczy (Doctor of Veterinary Medicine)
---
The scholarly detail that Dr. Taylor brings will be obvious to anybody.
— Tenna Vinding Havgaard (Classical Homeopath, Denmark)
---
Kim's outline of Forsaken for the Snake Remedies last night was HISTORIC, I have never heard so much good information in a 15 minute period. Cannot wait to get the disc and listen again. Ever since I first read Will Taylor in NCH, I always wanted to hear more from him. A class taught in this format by Kim and Dr. Taylor would be a dream come true.
— Alan Feldman (Homeopathic Researcher)
---
Kim, thanks again for another wonderful course. We are truly blessed to have you as our instructor. These courses are educational, entertaining and extremely well presented. I know that you must spend hours putting these courses together and I appreciate your efforts greatly. Thanks soooooo much.
— Alan Feldman (Homeopathic Researcher)
---
Can't wait for the next course. Love this opportunity to study from my home with these teleconferences and have the CD back up.
---
I want to express my personal appreciation for yet another Masters course with the Milk and Mammals series. You, Will, and Marci were all once again amazing, but I have grown to expect nothing else from you all, and I have never been disappointed. Kim, your dedication to homeopathy and teaching it in such an exciting manner is unsurpassed. You and Will together are a dynamic duo and a class act!! Love all the clinical pearls and methodolgy and MM wisdom and the humour you always manage to inject. Your generosity in offering to help us as individual practioners to apply your teachings and further homeopathy's ability to bring wellness and balance and cure to many is so appreciated.
---
Thank you Will and Kim for a great course on Milks and Mammals. Your insight and observations brought together an important group of remedies in a way that makes homeopathy accessible and useful in clinical practice. I look forward to more courses such as this.
— Breda Pixley (RN CCH RSHom(NA))
---
Kim Elia is one of our most exciting and dynamic homeopathy teachers. He is a literal wealth of information, not only homeopathic philosophy and practice but in the historical sequences that created homoeopathy. Highly recommended.
---
Kim Elia is a remarkable teacher. He has a very deep understanding of the principles and practice of homeopathy, but most notably, the ability to communicate these clearly and systematically. I've been quite impressed with his ability to introduce complex topics to beginning students in ways they can easily comprehend.
---
Kim brings to homeopathy a unique knowledge of materia medica, repertories and advanced case analysis. Anybody who has heard Kim once would certainly want to hear him again and again. "I have learned many things from Kim, and indeed, through his long career as a teacher, Kim has cultivated a vast knowledge from which many others will be able to learn also
---
Jeremy Sherr is a totally committed practitioner and teacher with an open and generous heart who has dedicated his life to homeopathy. He practices with artistry, discrimination and wisdom. He has provided the profession with great provings, insightful writings and the Dynamis School at which thousands of homeopathic students and practitioners have had their skills and understanding potentised to the highest levels
— Misha Norland (Founder, School of Homeopathy)
---
It has been a distinct pleasure to have attended several lectures on classical homeopathy taught by Dr. Joseph Kellerstein, D.C., N.D. His knowledge and presentation of the Organon and homeopathic materia medica are surpassed by very few. He has a rare capability of taking seemingly complex concepts and synthesizing them into easy to understand teachings that can be implemented into practice the very next day. I have learned and continue to learn a great deal from him. I highly recommend attending his lectures. You will be truly enlightened.
— Dr. Saveria A. Zambri (B.Sc., N.D., F.C.A.H., C.C.H., RS Hom (NA))
---
Dr. Kellerstein is the real deal! There are no gimmicks, no false promises, no shortcuts, just good old classical homeopathy.
— Daniel Lander (B.Sc.Hon. N.D.)
---
This call with Joe has been the best study experience I have had so far in homeopathy... I just wanted to thank you guys at WHN for offering this conference call and to let you know - this group would be grateful for any course offerings by Dr. Joe Kellerstein.
---
Hi Dr. Kellerstein, I really enjoyed your seminar on Organon. I have read Organon several times in the past, but I haven't got the understanding like this time with you...
---
I LOVED your two amazing seminars and I feel lucky to have met you, first as a homeopath - because you are not only excellent and fascinating but also truly inspiring. I was so touched by your words at the last session, found them beautiful, meaningful and so true, so much so that I finished the last session sitting upright and totally awake in my bed at 5 am.
— Ronit Aboutboul (Homeopathic Veterinarian and Teacher, Israel)
---
Yes, I am excited about the course. At first I thought that it would be too much to take two hours out of my clinic time on a weekday to do this but, having listened to the introduction discussion with Joe and Kim, there was no question that I have to do this course. I love their teaching style and its clarity. I think that, in these days of so much information about new remedies, different methods, this and that, it's really important to stick to the basic Hahnemannian principles - and this is what Joe does so well.
— Carolyn Graham (Homeopath, Australia)
---
Thank you for such wonderful pictures of these remedies. You are such a good teacher - hate for your sessions to end.
---
A brief note to say how very much I enjoyed and learned from the first session. Also, how simple it has been for me to set up for the program. I was so nervous about getting on the webinar part. You have made it so easy by your clear email messages including where to click on and get the proper pages. I look forward to the coming classes.
---
This was an outstanding course, a really fine presentation on some of the remedies in our materia medica that just don't receive enough attention. I thoroughly enjoyed it.
---
Wouldn't want to miss this dynamatic duo....Thanks to all at WHN for superb quality of products and presentations!
---
Kim, you are an incredibly gifted teacher.... You help me see the remedy like no one else I know. Thank you for sharing your knowledge!
---
You always get more than promised! Practical help and info in all areas of Homeopathy, taught in an easy to understand and use way!
---
Having attended the New, Old & Forgotten Remedies, Snakes and Nightshades Webinar sessions I would like to thank you all for the Top Drawer content and Professionalism of your online sessions. These presentations are an excellent way for Homeopathic students as well as practicing Homeopaths to sharpen our skills of observation and to benefit from the experience of seasoned instructors. I am a tutor for BIH and always mention your classes to my students as a way to further their education.
---
I recently had the great honor of hearing Kim Elia speak at grand rounds on the topic of Homeopathy. I was blown away by the depth of knowledge Kim possesses and his ability to relay that information in a way that is clearly understood. I have a new understanding of homeopathy, thanks to Kim.
— Roselynde Bryant (3rd Year Naturopathic Medical Student)
---
It's like attending a costly seminar in your own home without the expense. The classes have helped to re-spark the student in me.
---
I have a patient who was not doing so well, and after a session on Lac Caninum in the Milks and Mammals course, I realized, this is what the patient needs. I gave him the remedy and it worked so beautifully. It was a wonderful curative case of Lac Caninum. I am still amazed at the power of homeopathy even after 15 years in practice!
— Avghi Constantinides D.Hom HMC MA (Director, Los Angeles School of Homeopathy)
---
This class was absolutely wonderful and I look forward to taking more. Thank you for all of the effort, the great format, and the incredible support of the students!
---
For the first time, I read one of your sample cases and came up with the remedy without looking at the repertory. The most rewarding part is that I learned the remedy from listening to you compare it to the other remedies that you have taught. I guess Hering is correct about studying remedies together. Thanks sooooo much.
— Alan Feldman (Homeopathic Researcher)
---
I love the course - the teachers and the materials are great, and it's a very convenient format/venue as well. Congratulations and keep up the good work!!
— Nathalie Allen (Instructor, Boucher Institute of Naturopathic Medicine, Canada)
---
I wanted to let you know how impressed I was with your presentation and also your handling of the case discussion during your online course. You did a great job coordinating all the participants' comments, linking them back to the case even when they went far afield, and giving positive feedback to everyone so they felt included and affirmed. Not an easy task in such a fast-moving discussion! I'm also a fan of the kind of thought-provoking 'extra' materials you include in the course, like the Poe material and the YouTube video - great ways to expand the learning beyond the immediate information. Congratulations, and looking forward to seeing more of the course!
— Ann Jerome (Director, Academy of Classical Homeopathy)
---
Thank you for a great seminar. I found the content very interesting and the delivery was very good; convenient in location (!!) and note-taking very easy (computer right there). It was easy to connect to and easy to hear as well. I would love to see more of these in the future. Kim Elia was a very engaging presenter.
— Emilia Foster-Spinelli (Autralia)
---
You are doing a great job, and we will continue to recommend your lectures to our students. I have attended quite a few seminars but I believe your materia medica studies and the advice you are giving to students regarding repertorization is the absolute best I have ever heard.
— Maria Bohle (Director, BIH - USA)
---
The last session of Milk and Mammals was great! I also want to say that I LOVE the humor in the slides and it makes the remedies very memorable. I really appreciate all the information that went into this course.
---
Hi all at WHN, especiatlly Tech Support, As I take courses from other sites, I realize how EASY it has been to learn with WHN. There are several other sites out there which do not have good support. I have spent $ and had a difficult time getting notes and/or access to recorded lectures. I REALLY appreciate you folks!!! Thanks so much!
---
I feel so blessed to be part of this phenomenal learning experience. It's a gift to be able to see recorded consultations done in a clinic setting with a live teacher where the details that can be missed in a live case taking are pointed out in detail and analysed step-by-step on the recorded video.  It has helped me leaps and bounds in my understanding of Materia Medica.  I don't want this learning experience to end, and would like Dr. Jurj to just keep on teaching us. I am his lifelong student now!"
---