Our shared vision of global homeopathy is becoming a reality. Right here and right now!
Join homeopath and filmmaker Carol Boyce (bio) as she acquaints us with some of the many homeopathic projects around the globe:
from the training of young orphan women as homeopathic nurses in Kenya, to ground breaking research in Cuba
from responding to the trauma of Haiti's earthquake, to those working with the epidemics of Africa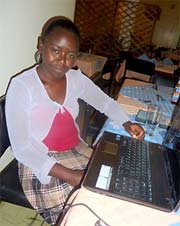 Kenya: Phylis Wambaire, Kenyan
homeopath, with her new
RADAR program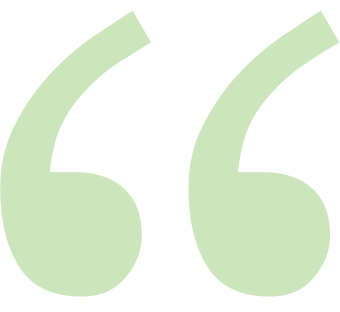 The best part of making this video montage has been discovering just how much valuable work is being done in all corners of the world. The hardest part – technical challenges aside – has been the constraint of length and having to decide which projects must be left out.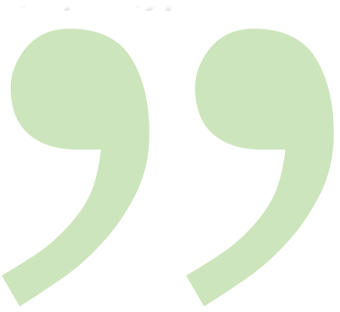 —— Carol Boyce, Filmmaker
---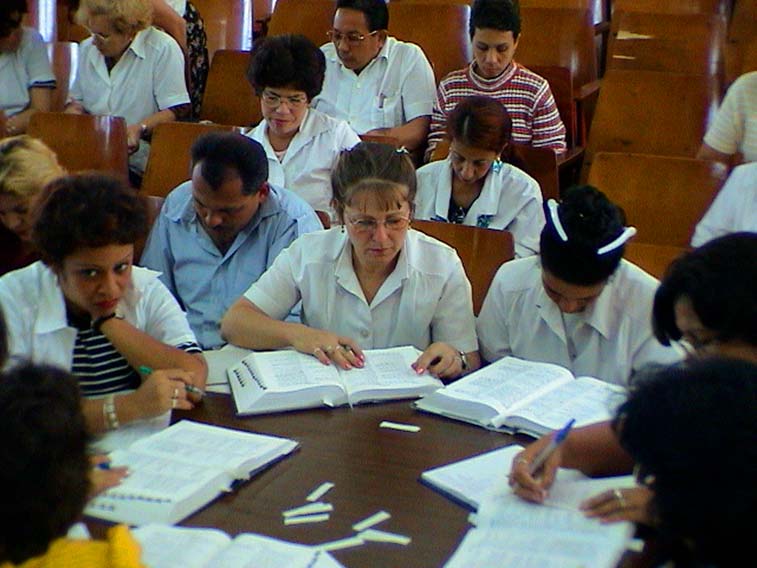 Medical students study homeopathy as an integral part of the medical school curriculum.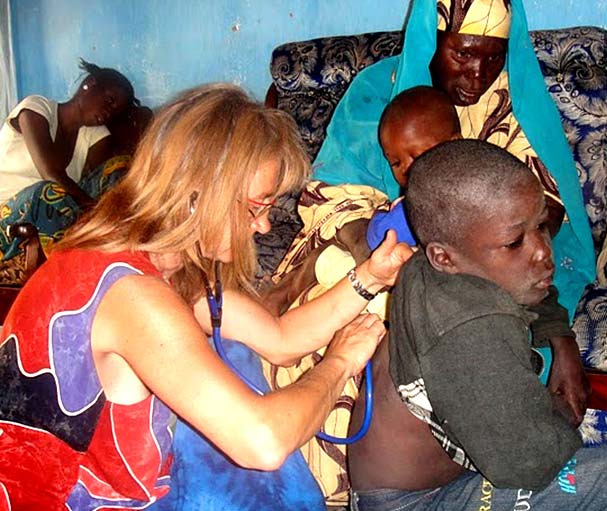 The new Gambia project for Homeopaths Without Borders, Switzerland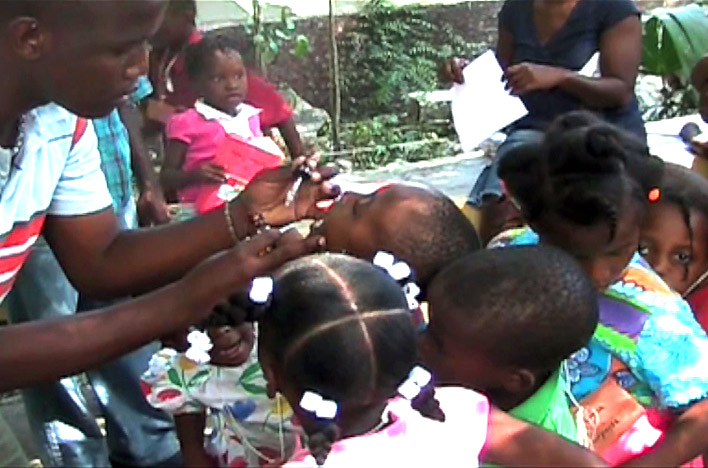 The Amma Resonance Healing Foundation set up a homeopathic trauma project following Haiti's earthquake.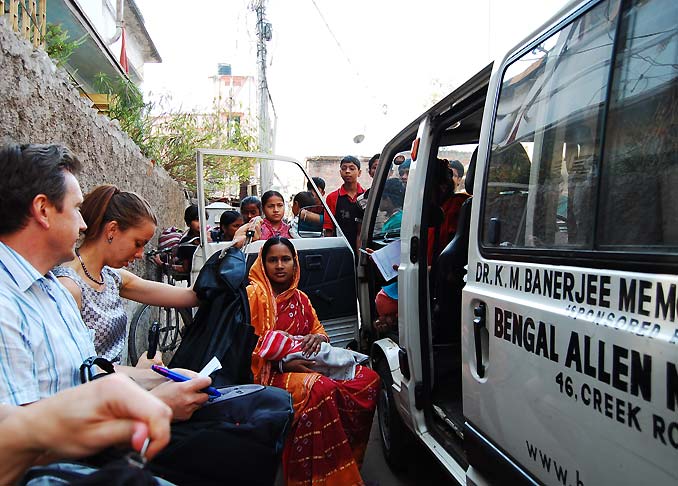 The Calcutta Mobile Clinic has been providing homeopathic treatment and nutrition to the poor since 1986.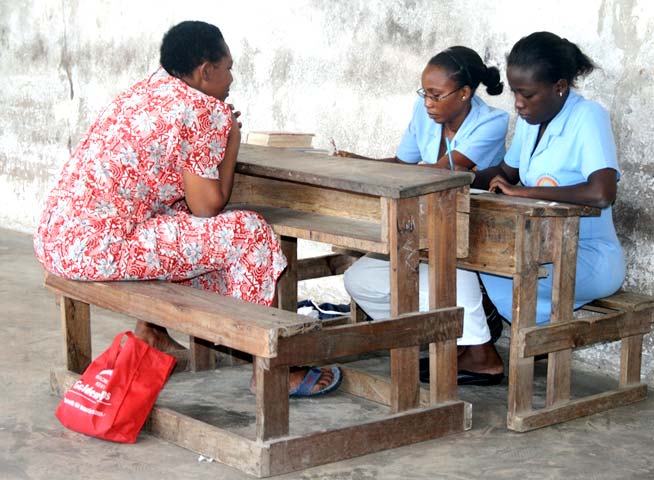 Kenia school of homeopathy trains young orphan women as homeopathic nurses; here they work on an outreach clinic.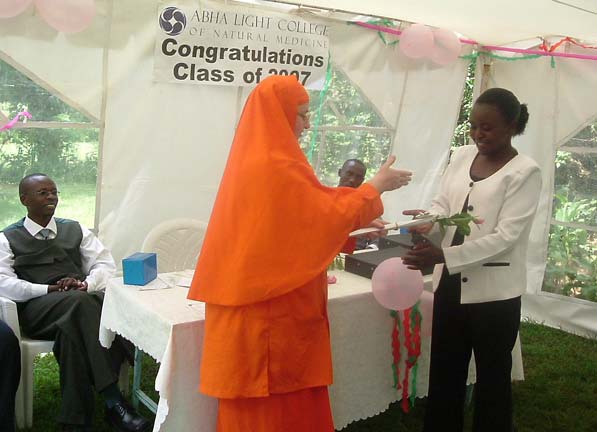 Abha Light Foundation is Kenya's busiest natural medicine training center, producing Kenyan graduates and developing community and outreach homeopathic clinics across the country.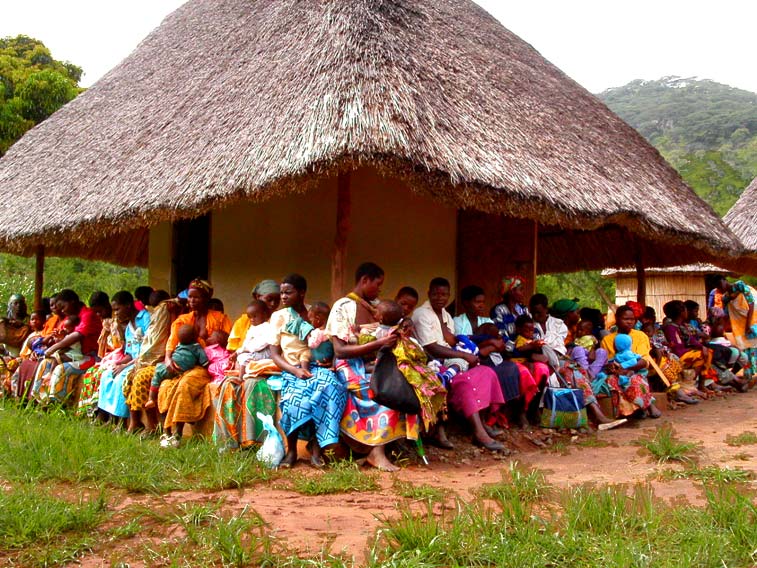 The Malawi homeopathy project includes both teaching and clinical outreach.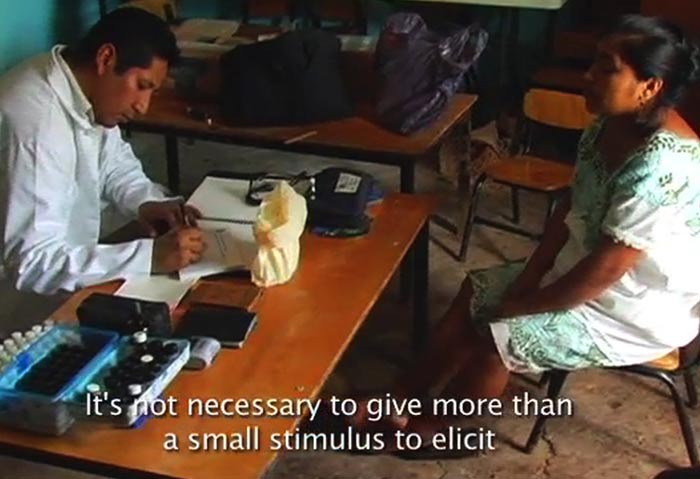 A Promise of Health brings young Mexican homeopathic doctors to work in rural Yucatan.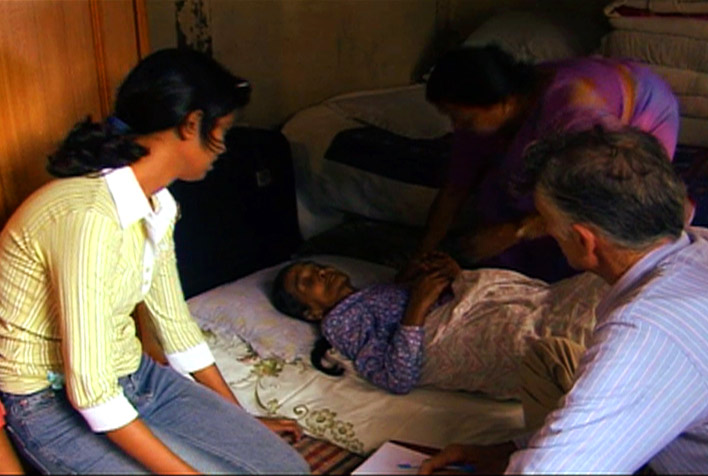 The Bhaktapur Homeopathic Clinic and Medical College works with homeopaths from Europe to train local medical students in homeopathy.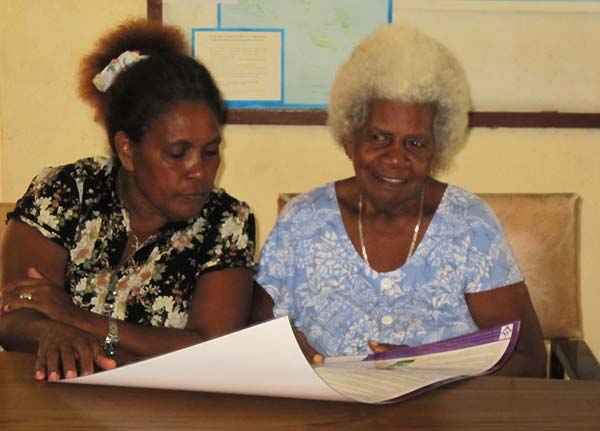 Beth Filoa is the oldest of the dispensers and at 84 still runs an acute clinic from her home.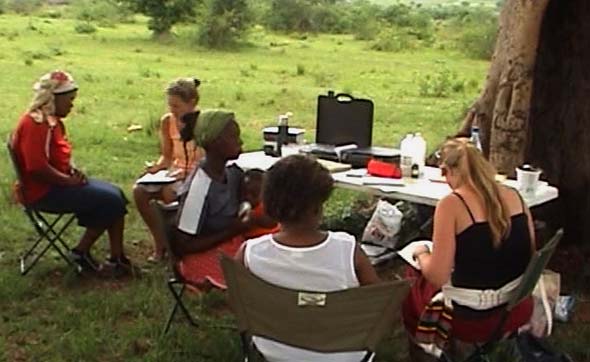 Mandated by the Ministry of Health's National Emergency Response Council on HIV/AIDS (NERCHA), the project establishes free homeopathic clinics in impoverished areas. Consultations take place where ever the patients are.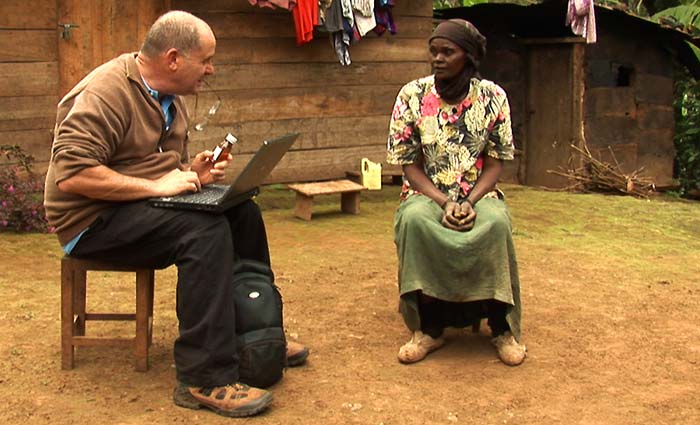 Homeopathy for Health in Africa is based in the Kilimanjaro area of Tanzania and works with HIV AIDs in urban and rural villages.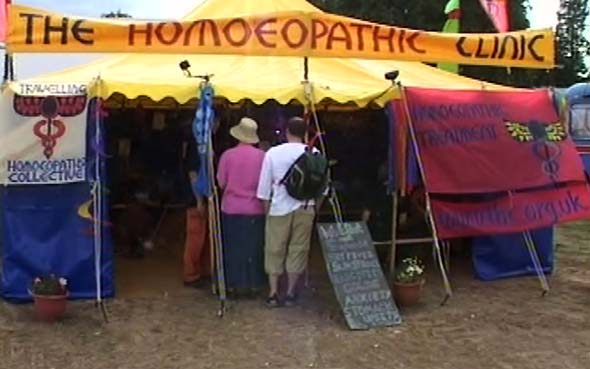 In 2011, the Travelling Homeopaths Collective celebrates its 22nd year on the road..
Purchase online access for $30
All profits from the sale of this film will be donated to the various homeopathic projects who contributed media to this montage.

The following is a reprint of an article the which appeared in the Spring 2011 issue of Homeopathy Today. To become a member of the National Center for Homeopathy and receive Homeopathy Today regularly, go to: www.nationalcenterforhomeopathy.org
by Carol Boyce, CCH, RSHom(NA)
April 2011's Homeopathy Meets the World conference offers the perfect venue for premiering my newest video, Homeopathy Around the World. The video is a multimedia salute to the accomplishments of homeopathy "in the trenches," capturing and amplifying the spirit of this unique conference, and furthering the use of new technologies at the conference — and beyond!
We are part of a global homeopathic family. In many areas of the world, homeopathy is an integral part of the healthcare system: in India, Cuba, and Brazil. In other places, like Africa, where connecting mind, body, and soul comes naturally, homeopathy perfectly matches the intrinsic worldview.
Taking stock of just how far homeopathy has spread in the last 25 years and looking at the incredible work being done across the world — with little or no resources apart from the devotion of the clinicians and teachers — is truly food for our collective "homeopathic soul." We are not isolated after all: Homeopathy Around the World offers a tasty and nourishing reminder of that truth!
When I was asked to produce this video montage, it was a little like coming home. I've established and worked on dozens of far-flung homeopathy projects worldwide, one of which is still busy almost 25 years later.
After my maverick days, spent taking homeopathy to places like Iraq after the first Gulf War, I co-founded the organization that became the UK arm of the European Federation of Homeopaths Without Borders. We ran clinical and training projects on four continents, helped train the founders of the Egyptian Society of Homeopaths, and ran drug and alcohol recovery projects much closer to home!
More recently as part of Homeopaths Without Borders-North America (HWB-NA), I taught in medical schools in Cuba.
Production of this video is like checking in on old friends and making new ones, while getting my Tuberculinum juices vicariously flowing — if indeed they needed any encouragement after spending last summer in Africa with my cameras.There are so many projects to be marked on the global homeopathic map!
We have projects focused on specific diseases like AIDs and malaria; specific groups like orphans and mothers and infants; and general clinics in rural communities, isolated villages, and urban centers.
Some actively recruit volunteers as a crucial part of the work force. In return, volunteers receive a life-changing experience and an education that's simply not available in college or daily practice.
These homeopaths are our unsung heroes — some in their home countries and some who have relocated to start anew far from home. We find them venturing into new homeopathic territory, setting up a table and chair under the tree and waiting for the patients to arrive. And arrive they do... a tiny buzz that grows into a song that soon spreads like a chorus through the community, and into local and eventually national governments.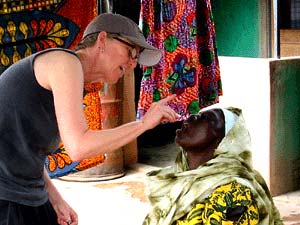 Ghana: Adjoa Margaret Stack, founder of the Senya/Tamale homeopathy project, dispenses a remedy to a patient
Despite all the current turmoil in our world, we can smile knowing that Hahnemann has been right about so many things. As the father of experimental pharmacology, he developed provings — the first double blind drug trials. He developed the well-tested and increasingly useful genus epidemicus model, which has proven so vital in the developing world.
With his theory of miasms and the concept of predisposition, he saw what the new science of epigenetics has only just discovered: that genetics are not fixed, but are malleable and respond to environment, to life traumas and, in the case of homeopathic treatment, to miasmatic prescribing.
We have many millions of cured cases — solid clinical evidence that cannot be dismissed by redefining "anecdotal." We can be confident in what we do, in who we are, and in the very real and positive impact that homeopathy is having around the globe.
I hope to see you at the conference, and to share Homeopathy Around the World as a toast to those in the homeopathic trenches who lift our hearts! Our shared vision of global homeopathy is becoming a reality, right here and right now in our lifetime.

Carol Boyce, CCH, RSHom(NA), was in the middle of writing her PhD thesis at London University when she found The Life of Hahnemann on a library shelf, and the rest, as they say, is history. She has practiced and taught homeopathy for 25 years. See more of Carol's work online at www.SomethingToSayProductions.com
---
All profits from the sale of this film will be donated to the
various homeopathic projects who contributed media to this montage.