FREE BONUS SESSION
Understanding the Importance of Plant Families & Groupings in Homeopathy: an Overview

Join Linda and Frans as they introduce and highlight the concepts of prescribing according to plant families and groupings.

To successfully use this powerful method, it is important to understand how to identify individual plant groupings through existing resources such as materia medicas, repertories, provings and case reports. Additionally they will discuss how to incorporate other very useful information from nontraditional sources. Even those who are familiar with botanical family prescribing will gain further insight and ideas on how to better use this methodology. A case presentation of a remedy from a small and virtually unknown plant family will serve to highlight the usefulness of this approach and further demonstrate its effective use in your practice. They will also discuss important information about the construction and organization of the existing materia medica, especially as it pertains to clinical prescribing and finding the right remedy.
COURSE OVERVIEW
ACHENA Approved for 13 Hours - Available Online Only
Poales are in the news again.


Currently, an increasing number of illnesses and allergies are being attributed to gluten. With the proliferation of the label "gluten-free" on an ever-increasing list of foods, it is clear how prevalent this issue has become. This trend points to our need as homeopaths to understand this group of remedies more fully. It is also worth noting that grasses are the most common cause of allergies, surpassing even the Asteraceae. While the Poales, or grasses, have received little attention in homeopathy, they have been pivotal in human history.

For thousands of years members of the Poales have been a main support of life for humanity. They are the basic diet, the Staff of Life, the Daily Bread. Not only are humans sustained by grains, but animal food, fodder and forage are provided too. Nutritious and wholesome, the plants strengthen, invigorate and enrich. Not only do they provide calories, carbohydrates, protein and other essential nutrients, they are useful as fibres, cloth, paper, mats, baskets, thatching and serve many utilitarian functions. Food, forage, fibres - what more could any civilization want?


Pinales, or conifers, contain the well-known and often used basic remedy, Thuja. However, there are a great many misunderstandings and misuses of this remedy. Much of what has been ascribed to Thuja belongs to the entire group, and each individual member needs differentiation and clarification as to its symptoms. The conifers and the grasses also comprise many aromatic oils, which have a variety of uses in homeopathy.
| | |
| --- | --- |
| Poales remedies include: | Pinales remedies include: |
| • Wheat | • Junipers |
| • Rye | • Fir |
| • Bamboo | • Pines |
| • Rice | • Cypress |
| • Sugar Cane | • Spruce |
| • Corn | • Cedar |
| • Reed | • Kauri |
| • & many more | • Yew |
| | • Redwood |
| | • & many more |
Conditions to be covered in this course include:
Skin - acne, psoriasis, boils and other skin problems

Neurological - locomotor, staggering, incoordination, multiple sclerosis

Respiratory tract - allergy and hypersensitivity, hay fever, respiratory infections, asthma and cough, catarrhal complaints

Digestive disorders - heartburn, indigestion, food allergies, gluten intolerance, malnutrition and eating disorders

Hypoglycemia, diabetes, gout

Urinary and reproductive organs problems

Low sexual power
Dr. Johnston is a licensed medical doctor who has been practicing and teaching homeopathy all over the world for nearly three decades. Her husband, Frans Vermeulen, is recognized as an authority on materia medica and is the author of many desktop references for homeopaths, including both the Concordant and Synoptic materia medica series. The pair co-authored an epic four-volume set, Plants, that promises to be the definitive text on botanical remedies for years to come. Bringing together clinical observations, provings, toxicology, botany and more, they have broken down the homeopathic plant kingdom into more than 140 botanical families.


This course on Poales and Pinales will explore these two important and under-used groupings. Group themes as well as individual remedy characteristics will be presented and discussed. As always, Frans and Linda will present cases, provings and clinical observations to exemplify the complete picture of these two unsung heroes of our materia medica. Combining Vermeulen's clarity and detail with Johnston's years of clinical expertise, they will share with participants very precise uses of the Poales and Pinales to bring about more accurate and successful prescribing with this invaluable group of remedies.
ABOUT
Linda Johnston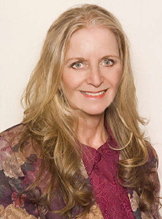 Linda Johnston, MD, completed her medical training at the University of Washington in 1979 and started practicing homeopathy in 1986. She has been teaching homeopathy for more than 20 years. The author of scholarly and popular books on homeopathy, Johnston's recent projects include a book on the treatment of children using new homeopathic techniques. She lives in California with her husband, Frans Vermeulen.
ABOUT
Frans Vermeulen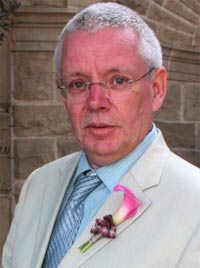 Frans Vermeulen, is a Dutch homeopath and one of the world's foremost authorities on homeopathic materia medica. Vermeulen is the author of some of the most popular modern materia medicas, including Concordant Reference, Synoptic Reference Vol. 1 and Vol. 2, and upcoming Prisma Reference Materia Medica. With his wife, Dr. Linda Johnston, he has co-authored four volumes on plant remedies.
PRAISE FOR
Linda Johnston
Thank you for an amazing webinar. I cannot say how important and appreciated is the work both Frans Vermeulen and Linda Johnston are doing. The information is so detailed and thorough - I look forward to participating in more Webinars and to the books that will be available from their hard work.
— Jackie
---
I loved the webinar by Linda and Frans! Years ago I was in one of Linda's two year classes. She was a great teacher then and still is. I was impressed by the good teamwork between Frans and Linda in their presentation. What amazing work they have been doing for homeopathy and homeopaths!
— Louise Woehl
---
Frans and Linda give huge insights that are so supportive to our service. Their courses are wonderful!
— Renate Andrasevits...
---
Excellent session, and such a pleasure to hear two masters at the peak of their form! Thank you!
— Roopali
---
REGISTRATION INFORMATION
Refund Policy: No refunds issued for WHN courses
If you are having technical issues with PayPal and need help enrolling,
please contact the Course Coordinator at: whnclasses@whnow.com,
888-722-5423 (Pacific Time)


International shipping charges apply for DVD/CDs, and depending upon current restrictions, we may not be able to ship to your country. Contact us to confirm and obtain shipping charges.
The DVD option gives you all the same materials and presentations. The only thing it does not provide that the online option does, Is the Letter of Attendance or ACHENA Hours. DVD plays on a computer & CD is in MP3 Format.


Your registration includes:
A multimedia presentation with simultaneous computer and audio conferencing.

Optional online discussion forum with other course participants.

Online review and self-assessment quiz for the live session.

Documentation of 13 Homeopathic Education Hours.

Access to our WHN Course website.

High-quality PowerPoint presentations.

Case assignments and repertorizations may be posted at the discretion of the instructors.


You do not need to participate live to receive the full benefit from these sessions. All sessions have been recorded and posted on the private course website for review at your convenience.
*To receive Verification of Attendance: You must watch the live or recorded sessions, and complete the quizzes with a score of 80% or better. Please be sure to print and safeguard your letter at the conclusion of the course.


For More Information - or to register offline:
Email whnclasses@whnow.com
or call 888-722-5423 (Pacific Time)