COURSE OVERVIEW
ACHENA Approved for 10 Hours - Available Online Only

Learn from Jeremy Sherr's unique insights into case analysis and management via case examples from his own practice, and from cases submitted by the course participants during the live sessions in this 10-hour recorded course. Jeremy discusses the Materia medica related to each case and covers all aspects of successful case management:


Repertorization

Remedy and potency selection

Remedy reaction assessment

Second prescription

Obstacles to cure


Long-Term Success Hands On is an ideal course for anyone who is seriously interested in improving homeopathic case analysis and management skills. Practitioners of all experience levels, as well as students, will benefit from Jeremy's wealth of knowledge on these topics.
ABOUT
Jeremy Sherr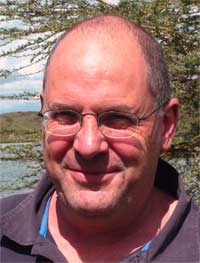 Jeremy Sherr's name is widely recognized in today's international homeopathic community. From his groundbreaking work on proving methodology, to his current clinical project, Homeopathy for Health in Africa, Jeremy has been a leader in homeopathic thinking and education for well over 2 decades. Jeremy is acknowledged by the homeopathic community as a brilliant and creative thinker who is well grounded in the philosophy and writings of Hahnemann.
Jeremy was born in South Africa and grew up in Israel. He began his studies at the College of Homeopathy, London, in 1980 and began teaching while still in college. Jeremy has taught the Dynamis curriculum throughout Europe and North America, and has lectured in Australia, New Zealand, South Africa, India and China. He was awarded a fellowship from the Society of Homeopaths in 1991, a Ph.D. from Medicina Alternativa, and is an honorary professor at both Yunan Medical College, Kunming, China and the Candegabe University in Argentina. Jeremy was the first to re-develop the science and art of provings and has published important works in both print and software.
REGISTRATION INFORMATION

Refund Policy: No refunds issued for WHN courses.

If you are having technical issues with PayPal and need help enrolling,
please contact the Course Coordinator at: whnclasses@whnow.com,
888-722-5423 (Pacific Time).


International shipping charges apply for DVD/CDs, and depending upon current restrictions, we may not be able to ship to your country. Contact us to confirm and obtain shipping charges.
The DVD option gives you all the same materials and presentations as the online option except for the Letter of Attendance or ACHENA hours. The DVD plays on a computer and the CD is in MP3 format.


Your registration includes:
Multimedia presentation with simultaneous computer and audio conferencing

Optional online discussion forum with other course participants

Online review and self-assessment quiz for the live session

Documentation of 10 Homeopathic Education Hours

Access to our WHN Course website

High-quality PowerPoint presentations

Case assignments and repertorizations may be posted at the discretion of the instructors

You do not need to participate live to receive the full benefit from these sessions. All sessions have been recorded and posted on the private course website for review at your convenience.
To receive Verification of Attendance:
You must watch the live or recorded sessions and complete the quizzes with a score of 80% or better. Please be sure to print and safeguard your letter at the conclusion of the course.


For More Information - or to register offline:
Email whnclasses@whnow.com
or call 888-722-5423 (Pacific Time)