COURSE OVERVIEW

Advanced Chronic Prescribing is taught by André Saine, N.D., F.C.A.H. who is a leader in the field of homeopathy. Dr. Saine has a great enthusiasm for teaching and a wealth of clinical experience. It is from this experience that the course is taught, with live case taking and real clinical examples which bring the material to life.


Dr. Saine has an impressive knowledge of the literature and history of homeopathy, based on more than 20 years of study of the original writings of homeopathy's greatest practitioners. The course is presented to allow the serious student to master the specific tools necessary to practice homeopathy at a higher level. It provides the practitioner with a solid foundation, beginning with history and philosophy, then case taking, case analysis, repertorization, the prescription, follow-up and extensive comparative materia medica. And, the flexibility to study at home and at your own pace.


The course provides a total of 500 hours of instruction on professional quality recordings which were originally taught in a live class format in 18 four-day sessions. The overall objective of the series is to provide students with a clear, simplified, practical and comprehensive approach to the principles and practices of homeopathy. At the completion of the course, students should be able to practice pure homeopathy and achieve excellent results in clinical practice.
REGULAR PRICE: $ 4500
SALE Price: $ 3825
ABOUT
Andre Saine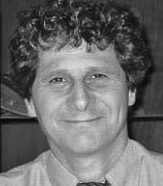 Dr. Saine is a 1982 graduate of the National College of Naturopathic Medicine in Portland, Oregon. He is board-certified in homeopathy (1988) by the Homeopathic Academy of Naturopathic Physicians. He has been teaching and lecturing on Homeopathy since 1985. One of the main points of his clinical work is the treatment of patients suffering from very serious chronic diseases. In addition to his private practice in Montreal, Canada, he has been the Dean and main instructor for the postgraduate program of the Canadian Academy of Homeopathy since 1986.
PRAISE FOR
Andre Saine
André's seminars are so interesting and fulfilling in so many unknown areas for me.
— V.B.
---
Thank you so much for this brilliant webinar ( Niendorf 2022) ! I'm just electrified with this information and I'm eager to learn more.
— K.N.
---
Excellent presentations of cases, case taking and analysis.
— N.H.
---
I took the vaccine webinar and it was intelligently researched and presented ... vintage Dr. Saine for sure! I am letting many people know about this research and can't emphasize enough the importance of this presentation. Many many thanks for the hours of work and effort that went into the presentation.
— B.B.
---
REGISTRATION INFORMATION

Refund Policy: No refunds issued for WHN or Andre Saine courses.


Your order will be processed and you will be contacted by the Canadian Academy of Homeopathy
with information on how to access your course within a few days to one week.


If you are having technical issues with the shopping cart and need help, or would like to enroll manually
please contact our Course Coordinator at: whnclasses@whnow.com,
888-722-5423 (Pacific Time).