COURSE OVERVIEW
ACHENA Approved for 12 Hours

Join popular instructors Farokh Master, MD, Will Taylor, MD and Kim Elia, as they team up to present an unforgettable 6-week course on Materia Medica Comes Alive ~ Homeopathic Remedies You Thought You Knew! This course will focus on a series of remedies which are fairly common in daily practice but very much under-prescribed. Materia medica study is a central part of ongoing homeopathic training. Ultimately, a sound knowledge of materia medica is pivotal to successful homeopathic practice.

In these sessions, the instructors will present case examples and differentiating points among other remedies to provide you with a deeper understanding of these "essentials" from our materia medica. Instructors will cover the use of these remedies in a wide variety of conditions, bringing to light their many facets through in-depth study and comparison. Above and beyond illuminating these remedies, Farokh, Will and Kim will provide insight into a deeper understanding of how to study materia medica. These remedies will be your lens for fine-tuning your ability to develop your own insights into materia medica.

From Hering's Diagnostic Method to more thematic approaches, these sessions will survey a broad range of strategies for achieving proficiency in this fundamental aspect of successful homeopathic practice. Rather than a dry description based on a list of symptoms, you will be presented with a three-dimensional dynamic understanding, providing unforgettable images of these essential remedies in practice.

Participants will come away with an enhanced understanding of these commonly indicated remedies, and will emerge from this course with a deeper level of confidence in the study of materia medica. Topics to be covered include:

Kim Elia - Carcinosin
Carcinosin is one of the least understood and yet most important remedies in contemporary homeopathic practice. In addition to providing a clear, unforgettable description of this vital remedy, Kim will also discuss a recent proving which he supervised and which confirmed symptomatology gleaned from clinical practice.


Dr. Master - Thuja
During this session, the mysteries of the Arborvitae tree will be fully revealed. Jung's theory of dissociation and its correlation to Thuja will be thoroughly explored in the context of clinical practice. In addition, compensatory mechanisms including the common dreams of Thuja will be discussed.
Kim Elia - Conium maculatum
Conium maculatum, one of the better-known members of the Apiaceae family, is frequently prescribed for a variety of conditions including cancer, paralysis and injuries to glands. However, this infamous remedy, which was ingested by Socrates because of his "negative" influence on the youth of Athens, can be used in a host of other applications. Through cases and in-depth materia medica study, this remedy will become alive and unforgettable.


Dr. Taylor - Chelidonium
Chelidonium majus, a remedy which is often confused with Lycopodium, is usually prescribed when there is some form of liver or gallbladder dysfunction. However, it is also a good remedy for the treatment of headaches. During this presentation, Dr. Taylor will explore the many facets of this important remedy, forging a clear picture you will never forget.

Dr. Master - Heroinum & Agnus castus
Heroinum
Diacetylmorphine is a very important alkaloid of opium. In the description of this important remedy, the themes of being disappointed and betrayed will be fully discussed. Issues of self-depreciation and severe depressive phenomena will also be explored. The compensatory phenomena of this remedy are very well documented in the form of dreams and this will be examined in some depth.


Agnus castus
Agnus castus, or the chaste tree, is a remedy which is thought of for debility and impotence. However, it also produces symptoms of strong dissociation with reality, making it an important remedy in the treatment of schizophrenia. The schizophrenic state usually appears when the vital force is totally depleted on both the mental and physical level. Join Dr. Master as he provides an illuminating description of this under-prescribed remedy.
Dr. Taylor - Sanguinaria
Sanguinaria canadensis is a remedy which is frequently prescribed for right sided headaches, right sided shoulder pain and hay fever with obstruction on the right side. However, it can be used in a variety of other complaints and contains a well understood mental and emotional picture. Join Dr. Taylor as he delves deeply into this vital homeopathic remedy.
ABOUT
Kim Elia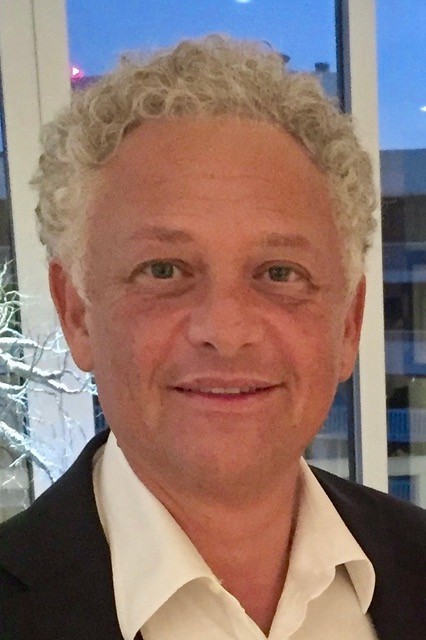 Students from around the world have expressed appreciation and admiration for Kim's superb knowledge of the history of homeopathy, his deep understanding of homeopathic prescribing, and his extensive knowledge of materia medica. He is known for his dynamic and distinctive teaching methods which reflect his immense knowledge of the remedies and his genuine desire to educate everyone about this affordable and effective healing modality.
ABOUT
Will Taylor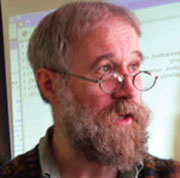 "My goal is to help you develop specific skills in casework
and materia medica study which you can apply productively in every-day practice."
Dr. Will Taylor is one of today's most engaging homeopathic teachers. He is a research scientist, medical doctor and naturalist. He encourages an in depth discussion of the classical homeopathic approach in materia medica study and case analysis.
ABOUT
Farokh Master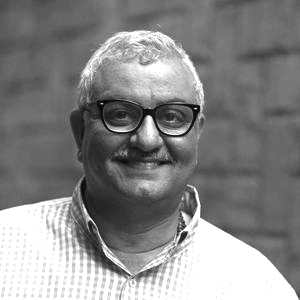 Farokh Master, MD, PhD has been practicing homeopathy for 35 years and supervises cases in six different hospitals and clinical facilities in the Mumbai area. He is recognized worldwide for his outstanding contributions to homeopathy, homeopathic education, and the treatment of cancer. He is the author of more than 55 books, including the essential reference, "Clinical Observations of Children's Remedies", now in its third edition. Dr. Master has recently been awarded his PhD in Oncology.
PRAISE FOR
Kim Elia,Will Taylor,Farokh Master
You haven't lived until you have had the enormous pleasure of experiencing Kim Elia's teaching. With his dynamic, entertaining, engaging and up-beat style, Kim taps into his vast knowledge to bring remedies to life, forging an indelible impression. Kim is the perfect storm of whirlwind energy, masterful understanding and lightning perception - all to regale you with the kind of learning experience that lasts forever.
— Frans Vermeulen an...
---
Kim Elia is one of our most outstanding teachers and exponents of Homeopathy. His knowledge of the Synthesis Repertory, and Repertories in general, as well as his knowledge of the Organon, Chronic Diseases, Materia Medica, and the history of Homeopathy is superb. Through his insights into past Homeopathic masters and their teachings, and his deep understanding of homeopathic prescribing, Kim has demonstrated a general mastery over our vast homeopathic literature. I am thrilled to be learning from Kim, and I am gaining from his vast experience that he presents so succinctly, lucidly, and clearly. I look forward to future courses with him.
— Ahmed N Currim, Ph...
---
Every time I hear Kim teach, I say to myself: 'What a dynamic teacher!' He has prepared his material so very well and offers it with such clarity, with a waterfall of questions that demand that the student actually think about the issues being discussed. No doubt that anyone participating in such a high caliber teaching session will walk out refreshed and, most of all, significantly more knowledgeable!
— Frederik Schroyens...
---
It is a great pleasure and honour to recommend Kim Elia. Kim brings to homoeopathy a unique knowledge of materia medica, repertories and advanced case analysis. His friendly nature and clear step by step explanation of deeper issues in homeopathic practice clearly show his genuine desire to help the person in front of him. Anybody who has heard Kim once would certainly want to hear him again and again. I have learned many things from Kim, and indeed, through his long career as a teacher in North America, Kim has cultivated a vast knowledge from which many others will be able to learn also."
— Farokh Master, MD,...
---
It is a rare constellation of qualities to find an educator in homeopathy who is collaborative, as well as both insightful and inspirational. Kim has all of these and more. He has a humility that belies a deep well of knowledge. At a time when there is much that is speculative and guesswork in homeopathic education Kim is able to ground his work in excellent theory and convincing cases. But as well as his case work, Kim's strength is his materia medica and students the world over have benefited from his seminars and webinars on our remedy indications often utilising the best of the latest technology. He is not just a true teacher of the art and science of homeopathy, he is also very, very funny. You just have to attend. Cheers.
— Alastair Gray, PhD
---
Kim Elia is perhaps the most widely traveled homeopath in the world. In the process he has acquired discrimination. He knows good homeopathy and not so good, good teachers and charlatans. He is rooted in the Organon and is a master of repertory. He knows how to access the world literature on homeopathy rapidly and with tremendous insight. If he does not have a case illustrating a certain remedy from his own extensive practice, he knows where to find an excellent one from the literature. He teaches with great enthusiasm and humor. There are only a handful of teachers in the homeopathic community of his caliber.
— Karl Robinson, MD
---
Kim Elia is one of our most exciting and dynamic homoeopathy teachers. He is a literal wealth of information, not only homoeopathic philosophy and practice but in the historical sequences that created homoeopathy. Highly recommended.
— Jeremy Sherr
---
In his teaching Kim is true to the three letters in his name: Embedded in an atmosphere of vigour and animation, Kim's presenting style is

Keen
Intelligent
Meticulous

The three together spell excellence in the teaching of homeopathy.



— Frans Vermeulen
---
I am on lecture 2 of your History course. I have not felt such excitement from a course in recent memory! This is so captivating and rich I can't wait to get through all the classes! I sincerely believe that this course should be required for all students of Homœopathy (and one day, God willing, all students of allopathic medicine). Thank you so much for offering this to me. It is a work of art.
— Douglas Falkner, M...
---
I must say I am completely and totally impressed with the online classes you provide. I wish I had more time!
I especially appreciate "simple" classes that go in depth regarding one specific remedy, such as Helleborus, Aethusa, Rhus tox, etc. I would love more of these! Kim Elia and Dr. Taylor do such a fantastic job of presenting the whole picture of remedies. I would appreciate even one-hour classes on the more common remedies... I have studied these remedies but I consistently get a clearer picture after a session with Kim or Dr. Taylor.
Thank you for making these available!
— Anna B.
---
Please tell Will Taylor that I thoroughly enjoyed his course and he is a fantastic teacher. He has such an easy going manner, very in depth knowledge, humor and clear teaching that it is pure pleasure to hear him.
— Student
---
I adore Will's presentation style, have had him several times as a teacher at the school I attended. I appreciate his sense of humour and movie quotes. I will listen to him anytime. If I could afford to take all his online classes, I would.
— Student
---
I am so delighted to have discovered Dr. Taylor as a teacher. He is among the best I have encountered. His depth of knowledge, understanding of disease, and humility make him a joy to learn with. He presents a high bar with his dedication to excellence, which inspires us to reach farther with our own professional development.
— Student
---
I wanted to thank you yet again for another wonderful course. You certainly are a talented educator with so much experience, I feel extremely grateful to have the opportunity of learning from you and also for the invention of webinars! Thanks to you and your WHN team, I am now addicted and find it really hard to resist each new series on offer.
— Student
---
I just wanted to thank you for your wonderfully enlightening and stimulating course on Rheumatic Diseases. I learned so much from the enormous detail you managed to cover each week. I'm sure it takes a tremendous amount of time and energy to research and compile each lecture - but nothing goes unnoticed Will, I'm sure everyone is most grateful to you.

I know I've said this to you before, but I'd really like to tell you again - you are an extremely inspiring educator with a depth of knowledge in so many areas, it's always such a treat to spend whatever time I get to share your insight. And all this with a wonderful sense of humour.
— Student
---
I love, love, love the Rheumatic Diseases course as well. (Want more of that.) -- Also looking forward to the Cardiovascular Course.
— Sarah D.
---
Thank you for a wonderful Webinar. This was my first webinar with you, and I really enjoyed it. This has opened up a whole new universe for me to learn homeopathy. Up until now I always avoided webinars. But yours was as good as a live seminar. I am so glad I signed up for it.
I look forward to attending more of your webinars in future.
— Prafulla M.
---
I've had the privilege to know Farokh for 12 years, as friend, colleague and mentor. ...Farokh's indefatigable energies and abilities to cut through confusion to the core of an issue combined to create a truly memorable and productive learning experience.
You can "give a man a fish," but Farokh began the seminar teaching us "how to fish" - how to study a remedy, systematically, reliably, moving from the remedy under study to comparisons and contrasts with concordant remedies both large and small. This approach was repeated as we encountered remedies in casework throughout the conference. ...I've attended many seminars of teachers attempting to innovate in homeopathy, promoting novel ways of working - only to find myself puzzled as to how to apply these teachings back at home in my practice. Farokh drilled down to the essentials - how to observe a case, how to extract the characterizing information, how to find this represented in our literature and recognize simillitude in a remedy. There was something here for everyone - essential foundations for the well-established practitioner as well as for the novice. As an "old man" now in this profession, I returned with new inspiration and enthusiasm to apply to my practice and teaching.
— Will Taylor, MD
---
Dr. Master's approach to cases is phenomenal. He sees the patient in a way which would change your perspective of the case. His rubric selection is accurate. He knows not to mistake one word for the other and when to give importance to which symptom. I have taken his help over several cases over the years and have found beautiful results. I thank my stars for having him in my life.
— Paul Mayers
---
I have attended several seminars given by Dr. Master and have found them to be excellent learning experiences. His knowledge of Philosophy and Materia Medica is quite deep and profound and he has shared with us much that he has learned from his 35 years of clinical practice. His results with serious pathologies are excellent and he is very generous in sharing this experience with us.
What strikes me most is Dr. Master's deep love for Homeopathy and his intention and ceaseless dedication to preserving Hahnemann's legacy. Clearly his teaching comes from his sincere desire to help us be better homeopaths.
— Robert Gramlich
---
You return from a seminar by Dr. Master and you realise you were able to pack in a lot more than you imagined yourself capable of, in those couple of days. He is a storehouse of knowledge who shares whole heartedly with every sincere learner. A patient and thorough teacher we get the benefit of going through groups of remedies to cases of varying degrees of complexity. What is most remarkable is that he can still think like a student when he addresses doubts and questions. In short, a wonderful learning experience.
— Suman S.
---
Dr. Master's highly focused classical approach is a wonderful reminder of the simplicity and depth of good classical homeopathy. So much can be learned from his deep understanding of the core tenets of homeopathy, his grasp of the Organon and his extensive clinical experience. His pediatric book is one of our core resources at Teleosis as his grasp of how materia medica comes alive in children is unsurpassed. I highly recommend his books and seminars.
— Kim Kalina, CCH, R...
---
REGISTRATION INFORMATION
Refund Policy: No refunds issued for WHN courses

If you are having technical issues with PayPal and need help enrolling,
please contact the Course Coordinator at: whnclasses@whnow.com,
888-722-5423 (Pacific Time)

International shipping charges apply for DVD/CDs, and depending upon current restrictions, we may not be able to ship to your country. Contact us to confirm and obtain shipping charges.
The DVD option gives you all the same materials and presentations. The only thing it does not provide that the online option does, Is the Letter of Attendance or ACHENA Hours. DVD plays on a computer & CD is in MP3 format.

Your registration includes:
A multimedia presentation to view on your computer.

Online review and self-assessment quizzes for each session.

Documentation of Homeopathic Education Hours* - The full completion of this course provides 12 hours of Homeopathic Education.

Access to our WHN Course website.

High-quality PowerPoint presentations.

Case assignments and Repertorizations.

*To receive Homeopathic Education Hours: You must watch the recorded sessions, and complete all quizzes with a score of 80% or better. Please be sure to print and safeguard your Letter at the conclusion of the course. Partial course credit is not given for WHN courses.


For More Information - or to register offline:
Email whnclasses@whnow.com
or call 888-722-5423 (Pacific Time)