Fibroids, PCOS and Infertility
with Gabrielle Traub
---
With limited literature on these topics, we are fortunate to have Gabrielle's experience. Using flow charts, tables and remedy differentials, she makes it easy for you to choose the correct remedy. Gabrielle will review the attached case.
---
ABOUT
Gabrielle Traub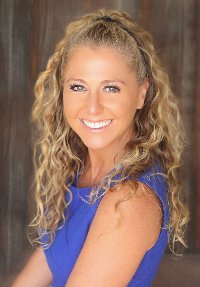 Gabrielle has worked in hospitals and rural clinics in South Africa for six years, in an OB/GYN practice in California for a decade, and in a treatment center specializing in eating disorders, addictions, post-traumatic stress and chronic pain.
Gabrielle's work in women's health has been equally diverse. Among other things, she has assisted in natural birthing, taught childbirth classes, and worked extensively with infertility. A mother herself, Gabrielle now works in San Diego with a world renowned immunologist. She is the founder of World Homeopathy Awareness Week, the host of the alternative medicine radio show, Vital Force, and lectures on materia medica, anatomy and pathology at several natural medicine schools in Southern California.