COURSE OVERVIEW
ACHENA Approved for 12 Hours - Available Online Only
Six webinar sessions for homeopaths, naturopaths and other committed health care providers.


To make excellent prescriptions each practitioner must be able to rely on homeopathy's most basic tool: materia medica. Yet many today have no idea where this fundamental information derives from. This course provides a working knowledge of exactly how remedy profiles are created, what can and cannot be relied upon in our literature, and most importantly, how this knowledge can translate to success in homeopathic practice.


This course offers you:
Comfort and ease distilling reliable (and speculative) information from homeopathic texts.

Increased understanding of materia medica and repertory (by understanding how both are created.)

Improved prescribing success.

An infectious excitement for homeopathic provings!


In these lively, interactive sessions with Alastair Gray, course participants explore the world of homeopathic provings old and new, investigate the origins of materia medica and repertory symptoms, and explore the significance of modern 'best practice' in provings as it relates to successful clinical outcomes. Materia medica profiles and cases of Moreton Bay Fig, Box Jellyfish, White Tailed Spider, Kowhai, Kauri, Tuberculinum, among many others are sprinkled throughout the course, anchoring the concepts presented.


Topics include:
Best (and worst) practices from the 19th, 20th and 21st centuries.

Reading 'source' materials.

Editing, collation, extraction – and the end result in our literature.

Dream, meditation and other methods.

The ethics of provings.

Comparing original with re-provings: Bufo, Cactus, Blatta, Culex, Bacilinum, Tuberculinum, etc.

Much, much more.
To be fully in the present, we must understand where we have come from. This is not a history course, but rather applied theory for more accurate prescriptions. And as pressure on homeopathy continues worldwide, sound research and research methodology are areas from which a firm "push back" is possible. The homeopathic profession must therefore establish agreement on best proving practices, honouring the traditions of the past, while grounding itself in modern accepted research protocol.


Books by Alastair Gray
ABOUT
Alastair Gray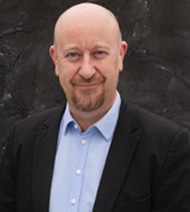 Alastair Gray is a Practitioner of Homeopathic Medicine, an International Educator and Lecturer, an author and expert in homeopathic provings. He has run a general natural medicine practice for 20 years, now in Sydney, Australia where his focus is on the treatment of anxiety, depression, addiction and men's health.
Visit his website here: http://www.grayhomeopathy.com
REGISTRATION INFORMATION

Refund Policy: No refunds issued for WHN courses

If you are having technical issues with PayPal and need help enrolling,
please contact the Course Coordinator at: whnclasses@whnow.com,
888-722-5423 (Pacific Time).
International shipping charges apply for DVD/CDs, and depending upon current restrictions, we may not be able to ship to your country. Contact us to confirm and obtain shipping charges.
The DVD option gives you all the same materials and presentations, with the addition of the Letter of Attendance or ACHENA Hours. DVDs play on a computer and CDs are in MP3 Format.


Your registration includes:
A multimedia presentation to view on your computer.

Online review and self-assessment quizzes for each session.

Documentation of Homeopathic Education Hours* - The full completion of this course provides 12 hours of Homeopathic Education.

Access to our WHN Course website.

High-quality PowerPoint presentations.

Case assignments and Repertorizations.


*To receive Homeopathic Education Hours: You must watch the recorded sessions, and complete all quizzes with a score of 80% or better. Please be sure to print and safeguard your Letter at the conclusion of the course. Partial course credit is not given for WHN courses.

For More Information - or to register offline:
Email whnclasses@whnow.com
or call 888-722-5423 (Pacific Time)