FREE BONUS SESSION
Homeopathic Remedies for Collapse

Join Dr. Joe Kellerstein as he reviews important homeopathic remedies used during collapse. He will share from his vast clinical experience as well as cases from the classical literature. Remedies to be covered include: Opium, Arnica, Belladonna, Camphora, Veratrum album, Carbo vegetablis.
COURSE OVERVIEW
Of all the work we do as homeopaths, no facet of our practice is more likely to build a loyal client base than effective Homeopathic First Aid. When a remedy stops that midnight asthma attack, or soothes the pain of a bad burn, or gets a young athlete back on his feet after a concussion, homeopathy earns one more lifelong devotee. And yet, Homeopathic First Aid is sorely neglected in most schools, taking a back seat to general therapeutics. Do you know the best remedies for dental emergencies? The first-aid indications for Cinnamonum and Gossypium? How to differentiate Belladonna, Phosphorus and Millefolium in bleeding?


Dr. Joe Kellerstein is a licensed naturopath, a protegé of Andre Saine and an international homeopathic lecturer who has recently taught groundbreaking classes in the Organon and Case Taking for WholeHealthNow. Dr. Kellerstein's more than 30 years in practice have taught him the importance of a solid foundation in Homeopathic First Aid. During this six-session course, Dr. Kellerstein will cover remedy selection and posology for the following conditions:


Acute Anticipatory Anxiety

Anaphylaxis

Blood Loss

Bruises

Burns

Dental Emergencies

Emotional Shock

Fainting

Fractures and Assisting Bone Healing

Fright

Frostbite

Grief

Post-Surgical Complications

Shock and Collapse

Sprains

Stroke

Sunstroke

Traumatic Injuries

Wounds


Be prepared for a robust practice with trusting long-term clients! Join WholeHealthNow and Dr. Kellerstein for this invaluable series on Homeopathic First Aid.
ABOUT
Joseph Kellerstein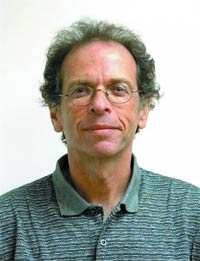 Dr. Kellerstein, Doctor of Chiropractic and Naturopathic Medicine, is both a gifted teacher and a respected scholar of homeopathy. He has been in practice since 1983 providing chiropractic and homeopathic care. His principal homeopathic teachers include André Saine and Robin Murphy.
Dr. Kellerstein was the first Chairman of the Department of Homeopathy with the Canadian College of Naturopathic Medicine. He currently teaches a post-graduate program, Hahnemannian Perspectives, and also lectures at the Canadian College of Homeopathic Medicine. He completed a 66 hour course on The Organon for WholeHealthNow.
PRAISE FOR
Joseph Kellerstein
In the last 20 years the most well known homeopaths have given lecturers in Romania. The WHN courses are so perfectly structured and presented that it is a privilege to attend them. Moreover, I think the work WHN is doing is a way to pay respects to the exquisite old American Homeopathic School.
— Mariana Galesanu, ...
---
I really enjoyed your seminar on Organon. I have read Organon several times in the past, but I haven't got the understanding like this time with you...
— Jason Kwee
---
This call with Joe has been the best study experience I have had so far in homeopathy... I just wanted to thank you guys at WHN for offering this conference call and to let you know - this group would be grateful for any course offerings by Dr. Joe Kellerstein.
— Julian James
---
Dr. Kellerstein is the real deal! There are no gimmicks, no false promises, no shortcuts, just good old classical homeopathy presented with absolute clarity.
— Daniel Lander, B.S...
---
It has been a distinct pleasure to have attended several lectures on classical homeopathy taught by Dr. Joseph Kellerstein, D.C., N.D. His knowledge and presentation of the Organon and homeopathic materia medica are surpassed by very few. He has a rare capability of taking seemingly complex concepts and synthesizing them into easy to understand teachings that can be implemented into practice the very next day. I have learned and continue to learn a great deal from him. I highly recommend attending his lectures. You will be truly enlightened.
— Dr. Saveria A. Zam...
---
REGISTRATION INFORMATION

Refund Policy: No refunds issued for WHN courses

If you are having technical issues with PayPal and need help enrolling,
please contact the Course Coordinator at: whnclasses@whnow.com,
888-722-5423 (Pacific Time).
International shipping charges apply for DVD/CDs, and depending upon current restrictions, we may not be able to ship to your country. Contact us to confirm and obtain shipping charges.
The DVD option gives you all the same materials and presentations. The only thing it does not provide that the online option does, Is the Letter of Attendance. DVD plays on a computer & CD is in MP3 format. There are NO ACHENA Hours for this course.


Your registration includes:
A multimedia presentation with simultaneous computer and audio conferencing.

Optional online discussion forum with other course participants.

Online review and self-assessment quiz for the live session.

Documentation of 12 Homeopathic Education Hours (not ACHENA)


Access to our WHN Course website.

High-quality PowerPoint presentations.

Case assignments and repertorizations may be posted at the discretion of the instructors


You do not need to participate live to receive the full benefit from this course. All sessions have been recorded and posted on the private course website for review at your convenience.
*To receive Verification of Attendance: You must watch the live or recorded sessions, and complete the quizzes with a score of 80% or better. Please be sure to print and safeguard your letter at the conclusion of the course.


For More Information - or to register offline:
Email whnclasses@whnow.com
or call 888-722-5423 (Pacific Time)